Thank you to everyone who has participated in the Summer Reading Program! We had a great time at our summer-end party with Silly Safaris! Here are a few pictures from the program:
Book Bucks for the Scholastic Book Fair were generously provided through a Round Up grant from Orange County REMC. Thank you Orange County REMC!
Little Readers Story-time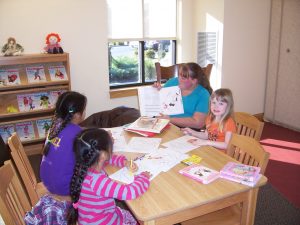 Tuesdays and Fridays at 11:30 am, join us at the library for a story-time! This story-time is geared for babies through preschool children, but all children are welcome.
Stories with Miss Glenda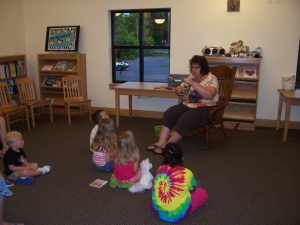 The first Saturday of every month at 11 am, join Miss Glenda at the library for a story-time! All children are welcome.
---
Children's Quick Links & Resources
---
Children's Reading Brochures & Early Literacy Calendars
---
Children's Recommended Reading Lists