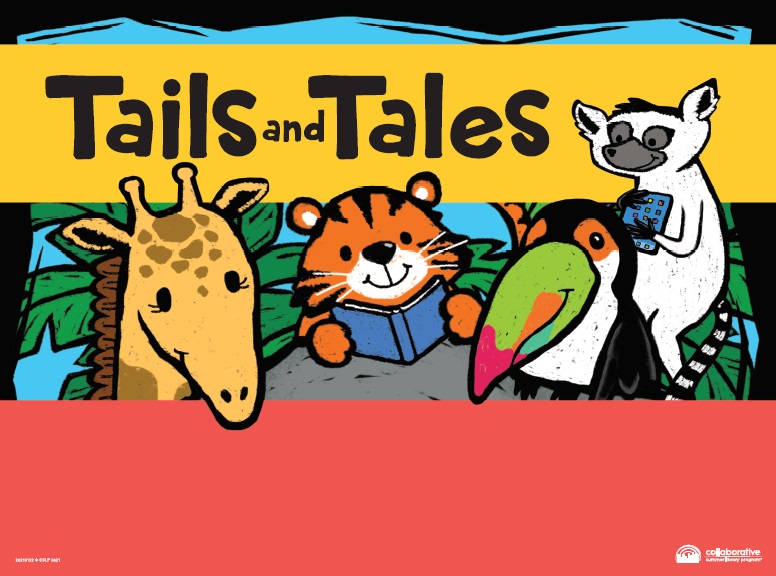 This year's summer reading program theme is "Tails and Tales!" We will have events featuring animal themed fun! The summer reading program is geared for preschool-aged children through 6th grade. Register at the Kick Off on June 1st or use the form below!
Programs are held on Tuesdays beginning June 1 and ending July 6. There are two sessions: 11:30 am for Preschool – K and 1:00 pm for Grades 1 – 6.
We hope you'll join us for an amazing summer!