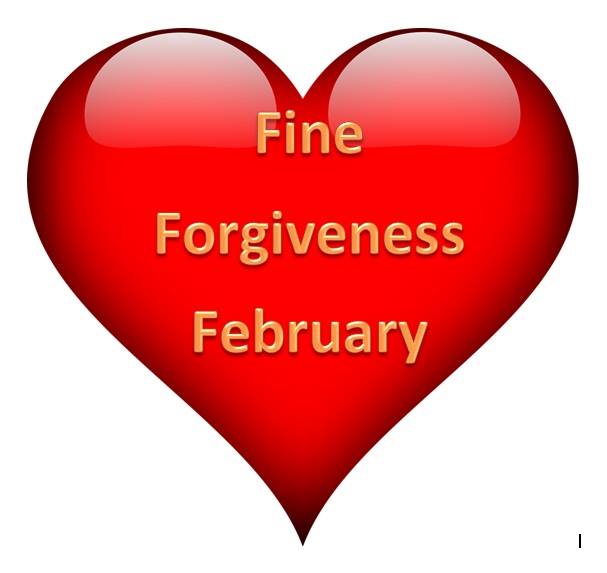 ~~~~~~~~FINE FORGIVENESS FEBRUARY!~~~~~~~~~
We are excited to offer this opportunity to our patrons to have late fees cleared from their account. We want everyone in our library district to be able to enjoy and use the library (which is really YOUR library) so for the the month of February ONLY, we will forgive your late fees. Here are the details:
1. You MUST come to the library to request that late fees be forgiven.
2. Only Late Fees for OUR materials that were turned in late will be forgiven. We cannot forgive fines from other libraries.
3. We cannot forgive the cost of lost/damaged material but we can reduce the fines so only the cost of the material is billed.
4. If you returned "Lost" material in good condition, we will forgive all fines and fees associated with that item. Good condition means, not damaged, written in, broken or otherwise made unusable by our patrons.
This opportunity has rarely if ever been offered to our patrons and it is unlikely that it will be again so please stop by and request that your late fees be forgiven!